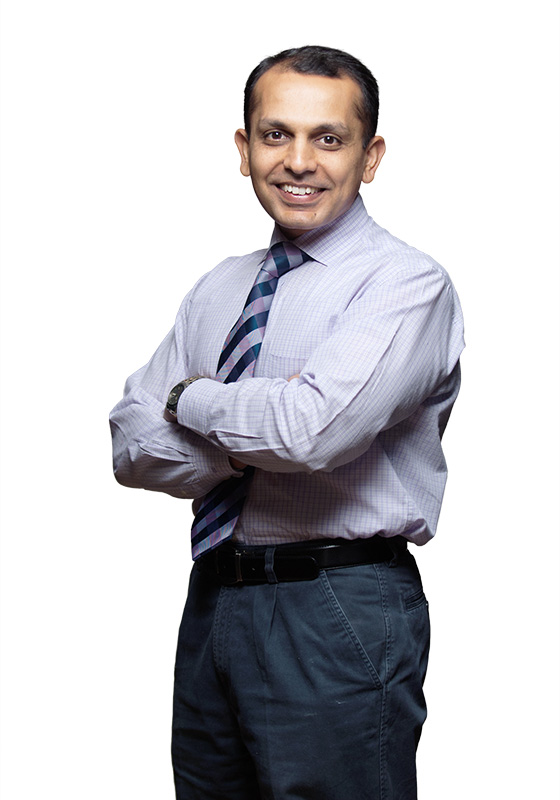 Dr Nadeem Ahmad
MBBS, DRCOphth, FRCOphth, FRANZCO
Nadeem completed his medical degree at the Quaid-e- Azam University in Islamabad, Pakistan in 1994, gaining Honours in Ophthalmology. Following his house surgeon years he underwent surgical training in Ophthalmology at Addenbrooke's Hospital in Cambridge UK, followed by registrar training in Bradford and Sheffield. He then went on to be awarded postgraduate fellowships in vitreoretinal disorders at Sheffield, Southampton, and Moorfields Eye Hospital in London.
Nadeem joined Milford Eye Clinic in September 2009 providing services as a cataract and vitreoretinal surgeon. He has held Consultant Ophthalmologist positions at Greenlane Clinical Centre and at the Manukau Super Clinic since December 2008, and has also spent two years as a consultant vitreoretinal Surgeon in the UK.
His main surgical interest is the management of retinal pathology, particularly macular hole surgery, epiretinal membrane peeling and the repair of retinal detachments. He also treats retinal vascular disorders, diabetic retinopathy and macular disease and performs cataract surgery. Nadeem is available for consultations on Mondays, Wednesdays and Fridays at the Milford Eye clinic and alternate Mondays and Thursdays at the Orewa clinic.